Follow our Social Media Pages!
We're so excited to share all the amazing things happening at River Heights Academy! Please like, follow, and share our social media pages! We look forward to sharing celebrations, shoutouts, updates, and more information with you!

Families can count on us.
Did you know we offer FREE transportation? It's just one of the many things that make River Heights Academy an AWESOME place to learn & grow!
We are a tuition-free school of choice. There aren't any entrance exams, we are open to all students, regardless of race, ethnicity, gender, socioeconomic status, or disability status.
​We motivate every student to achieve academic excellence and promote social emotional well being. Our learning community is like no other!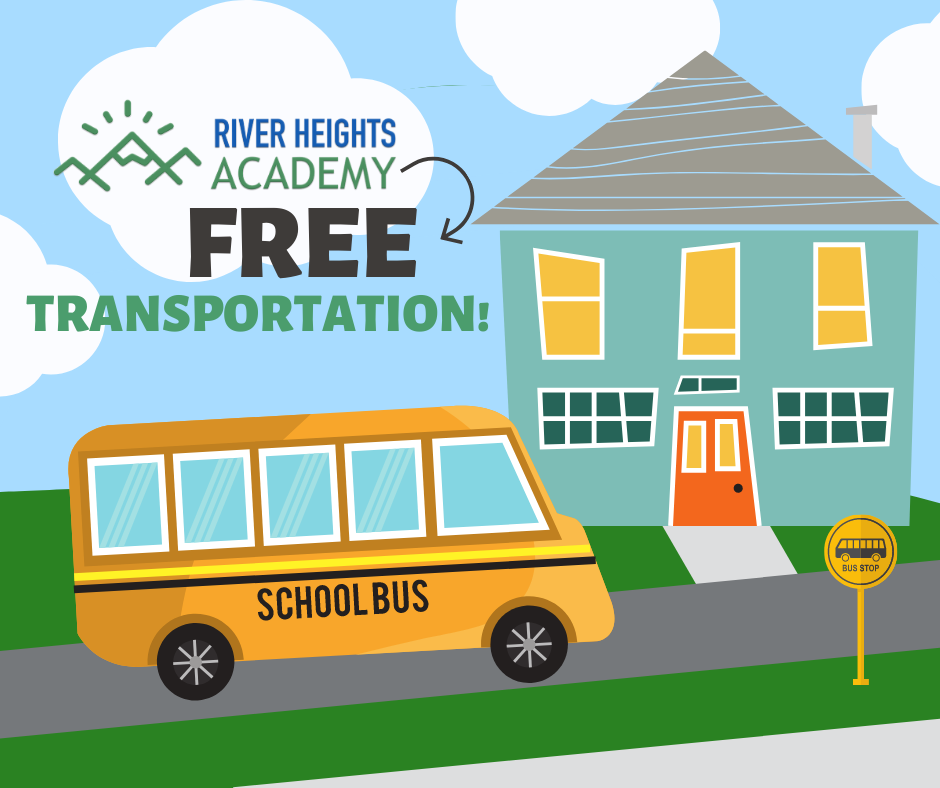 River Heights Academy is managed by Distinctive Schools, a non-profit organization dedicated to supporting each child in becoming an engaged and curious learner, a confident self-advocate, and a creative problem-solver by setting high expectations and nurturing a positive culture that honors diversity, collaboration, and optimism.

Distinctive Schools was founded on the core beliefs:
All children deserve a rigorous public education regardless of city or zip code.

Teachers know best what children need to thrive and grow and should have a strong voice in schools.

Families are essential in creating a love of lifelong learning and supporting the whole child.

Communities can be transformed and a bright future can be created by the presence of an excellent school.